Date: 15th May 2010 ( Saturday)
Time: 2pm-4pm, 7pm - 11pm
Venue: KL Live, Jln Sultan Ismail
I won the tickets through Facebook and invited
Henry Lee
to tag along.
We went there quite early, like about 2pm.
While collecting the ticket, heard the loud sound coming out,
so we decided to enter and it was the
Korean Wave Contest
FINAL
The 2nd Runner up
gets RM1000
The 1st Runner up
:
Absolute
Tour Package to South Korea
Champion:
Progression
*They have 12 members, 6 represent their team*
Tour package to South Korea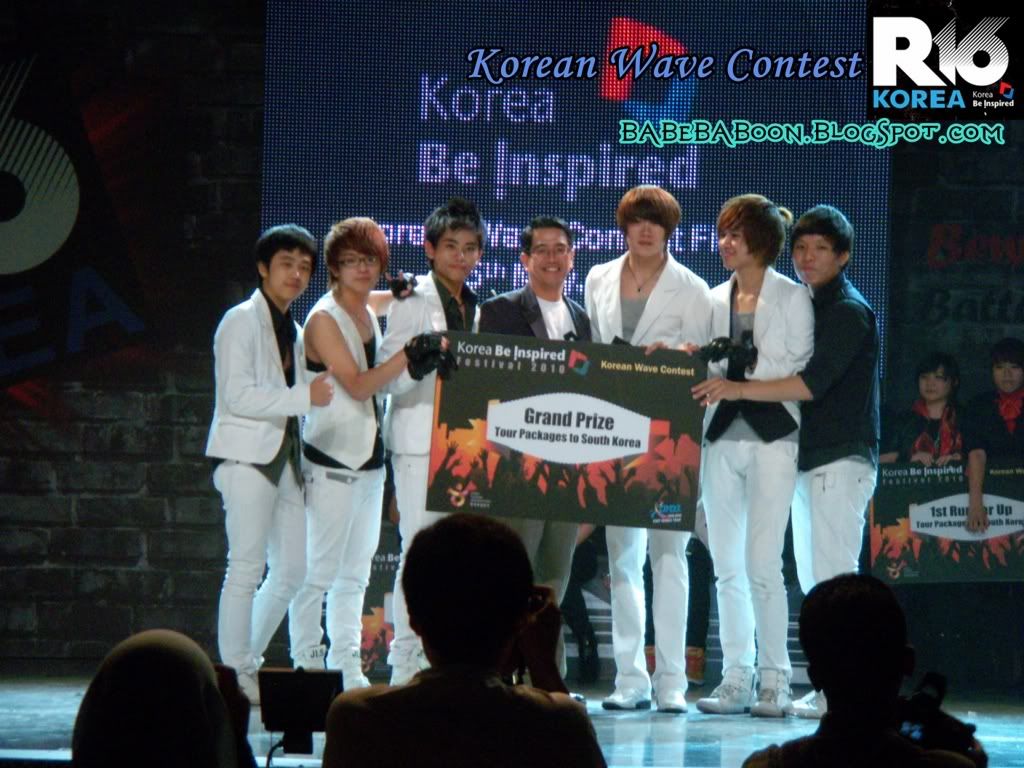 We took a break & had dinner at KFC to get ready for the
R16 Southeast Asia Final & Hip Hop Concert
With
PeiLi(Krazy)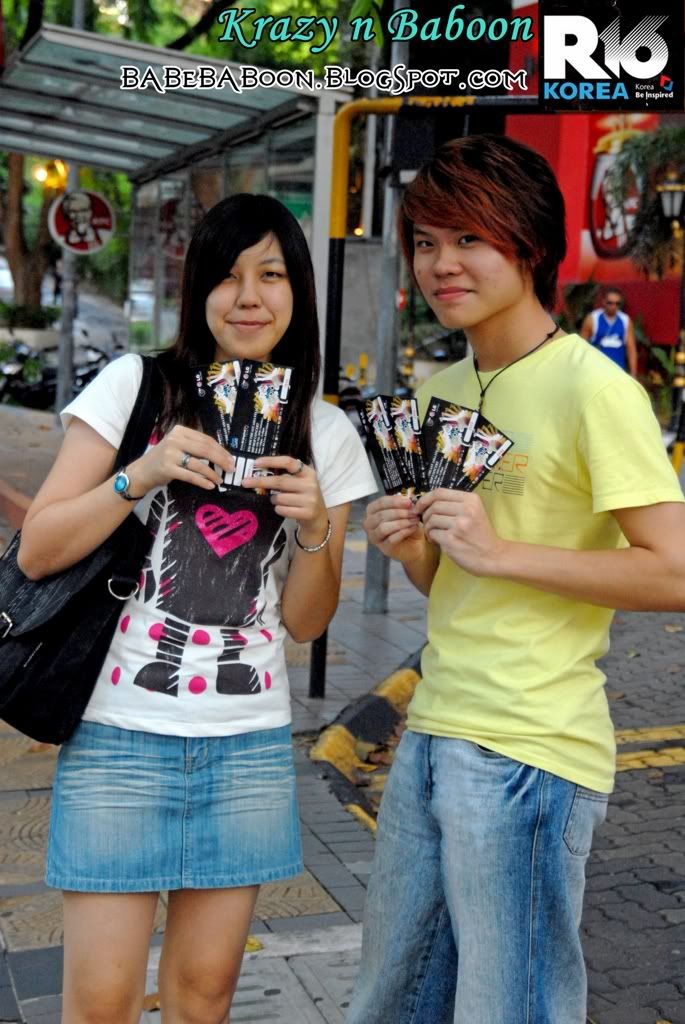 We grab a nice seats at the first floor, and Henry took a nice spot to snap photos!
with
Henry
in the hall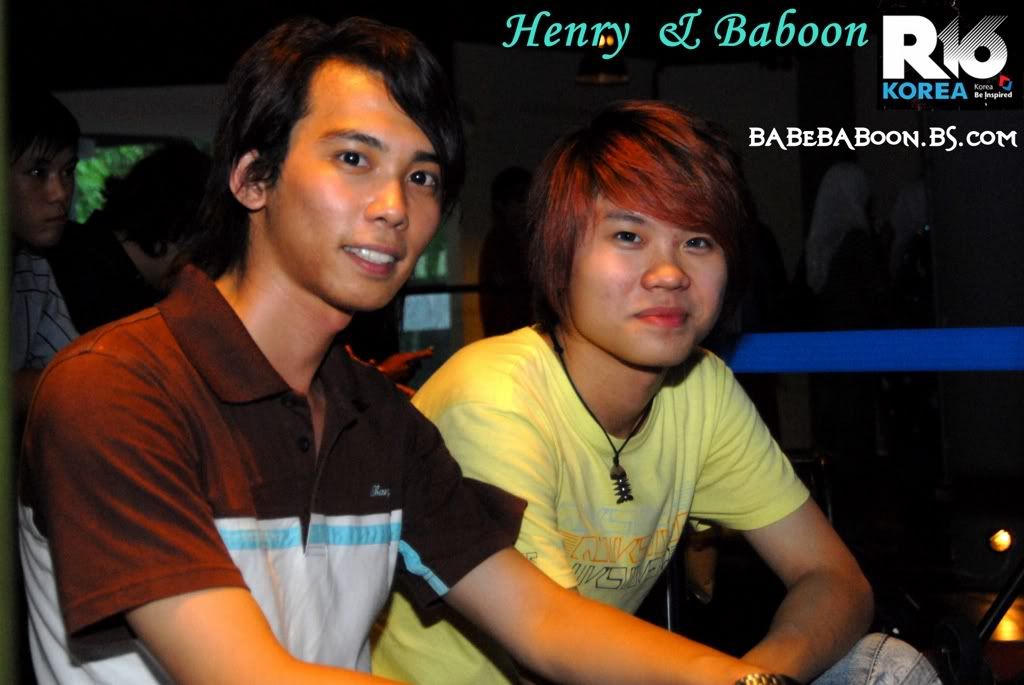 with
PeiLi
in the hall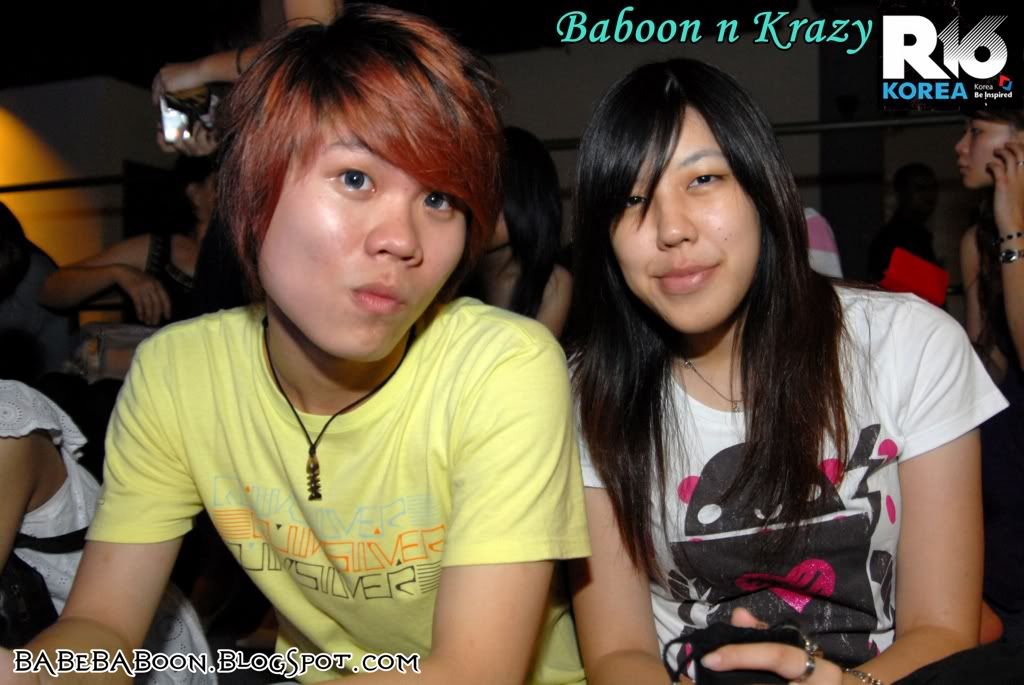 First of all introducing,
Emcee of the night
MC Jazz Ivy
(Zulu Nation)
Superman Ivy, born and raised in New York, the Mecca of Hip-hop, fell into the rhythm and melody of the traditional African music since childhood. Other than music, Ivy also took interest in literature, as it helps him to express his thoughts in writing.

*He is good in rapping!*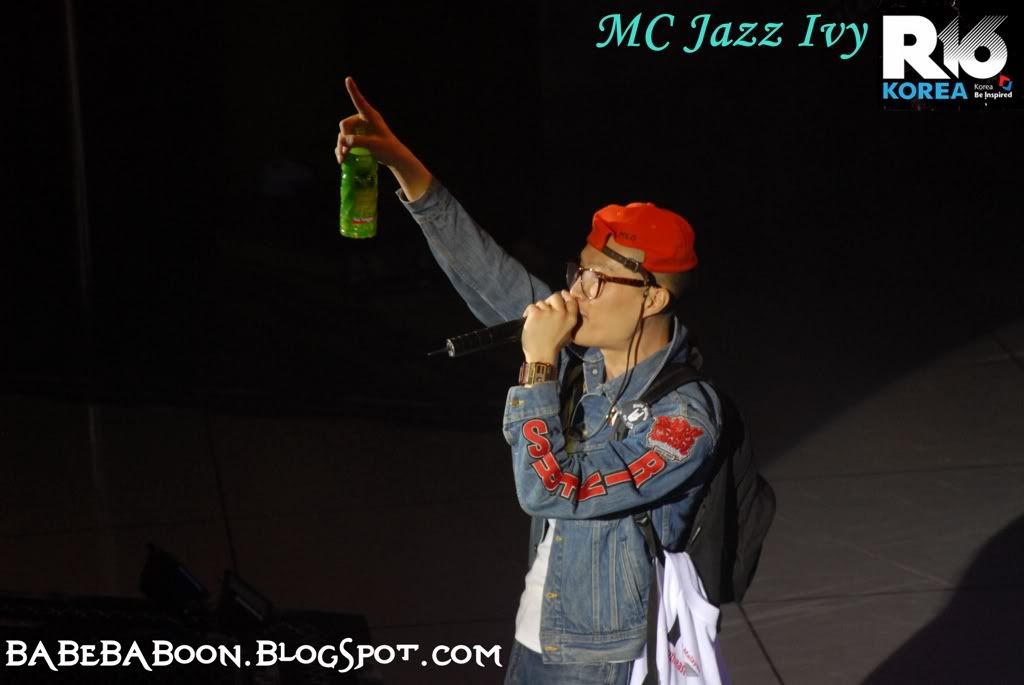 Next we have the guy who pump the music loud for the crowd
DJ Dust
DJ Dust aka Bboy Dust formally known as one of the Native Old School Bboy In Korea. He was inspired by many DJs from all over the world, hence the decision of being a dancer to the man behind the turntable. Quickly he gained his respect from the different famous DJs in both Eastern and Western countries.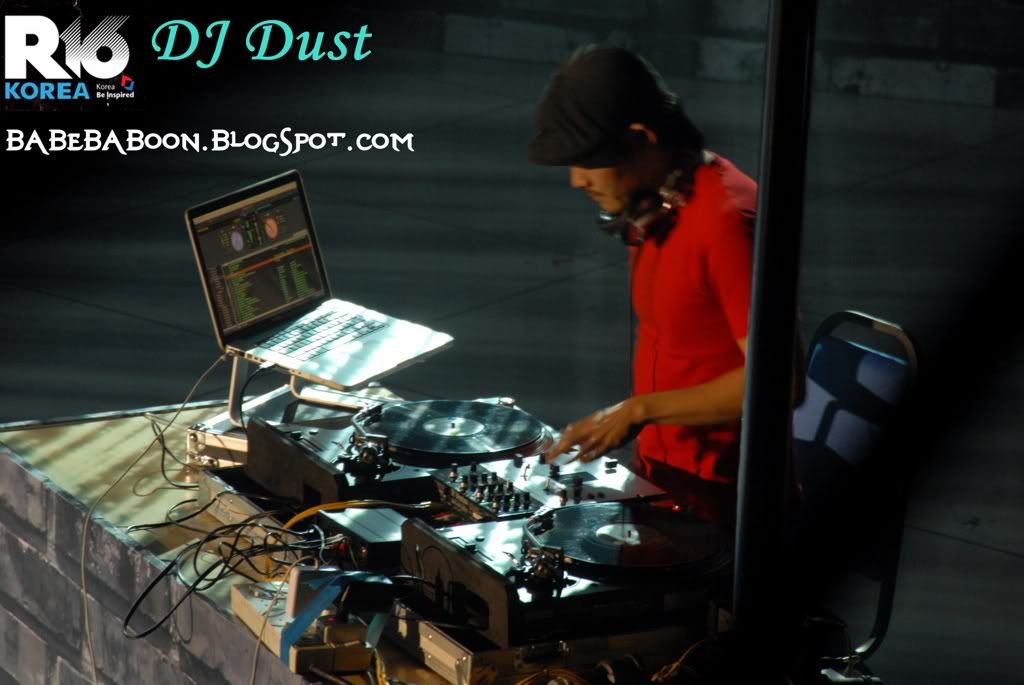 The important judges
(Photos credits to Tian Chad.com)
The judges (left to right):
Bboy Born
(Rivers Crew),
Bboy Free
(Soul Shifters Crew) &
Bboy The End
(Gamblerz Crew)
We have 8teams competing in the final!
1. Lous vs Malaysia (Wakaka Fever)
Winner: Malaysia (Wakaka Fever)
*Malaysia did a great job, I love their teamwork*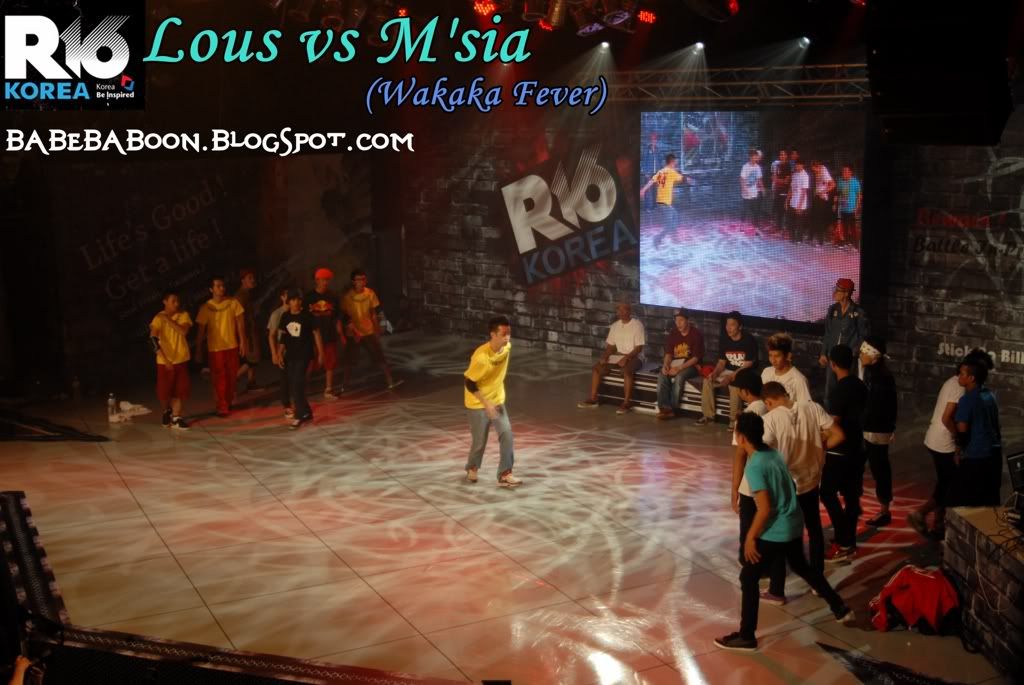 2. Vietnam (Big Toe) vs Singapore (Floor Techineques)
Winner: Vietnam (Big Toe)
3. Thailand (99flava) vs Malaysia (Giller Battle)
Winner: Thailand (99flava) - it is a tiebreaker at first!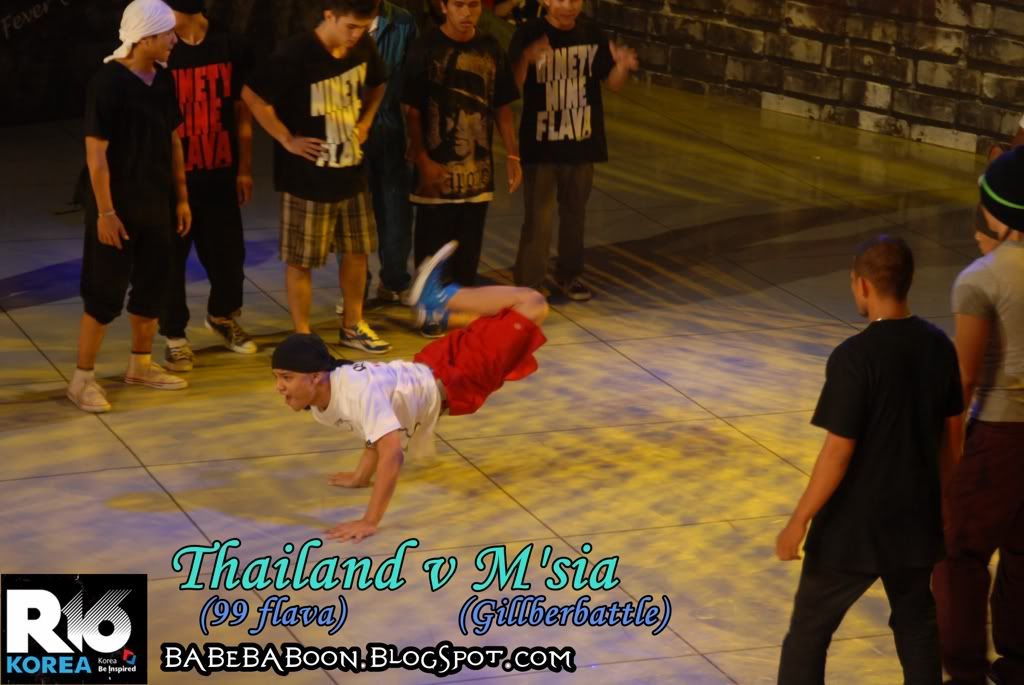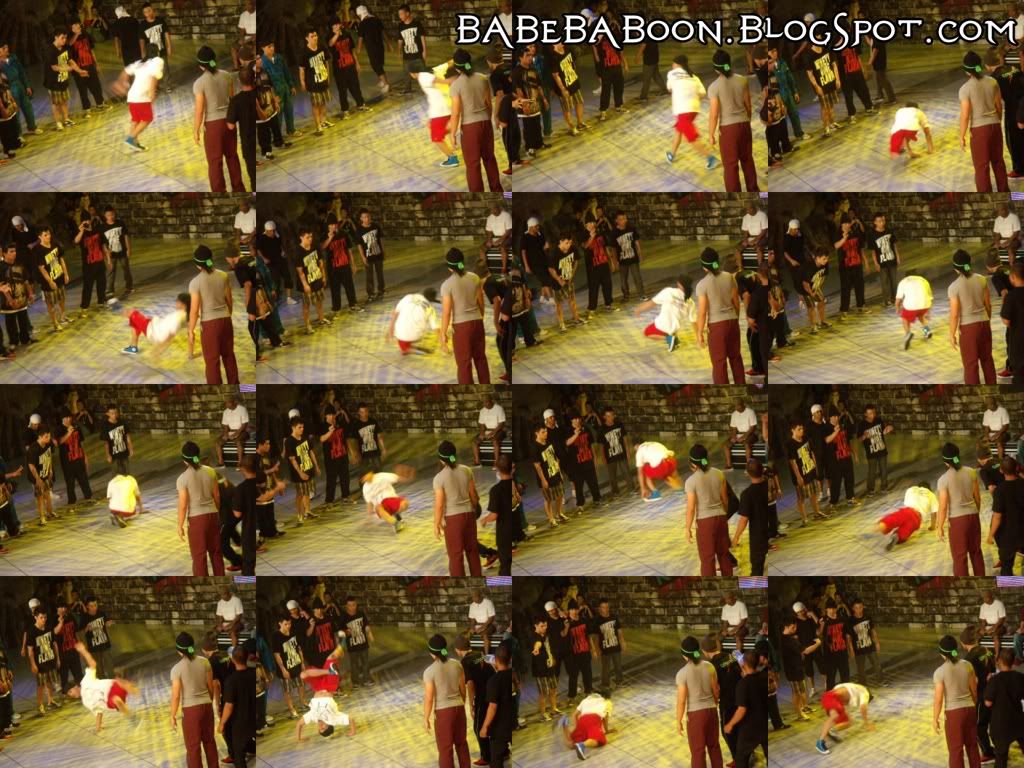 4. Indonesia (Rebelz In Rhytm) vs Taiwan (SoulFresh)
Winner: Taiwan (SoulFresh)
The Quarter Final
1. Malaysia(Wakaka Fever) vs Vietnam (BigToe)
Winner: Vietnam (Big Toe)
-
2 judge refuse to vote, 1judge vote for Vietnam
*Malaysia team did a great job here, I can't deny Vietnam is great too!
Both equally POWER!*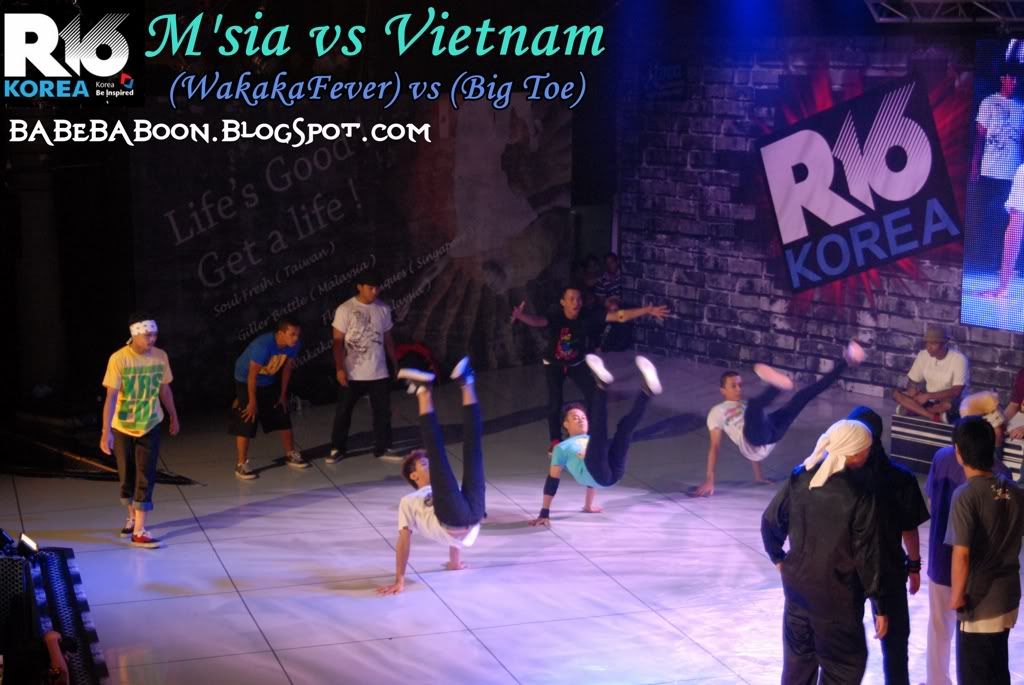 Wakaka Fever (M'sia) love doing team work performance!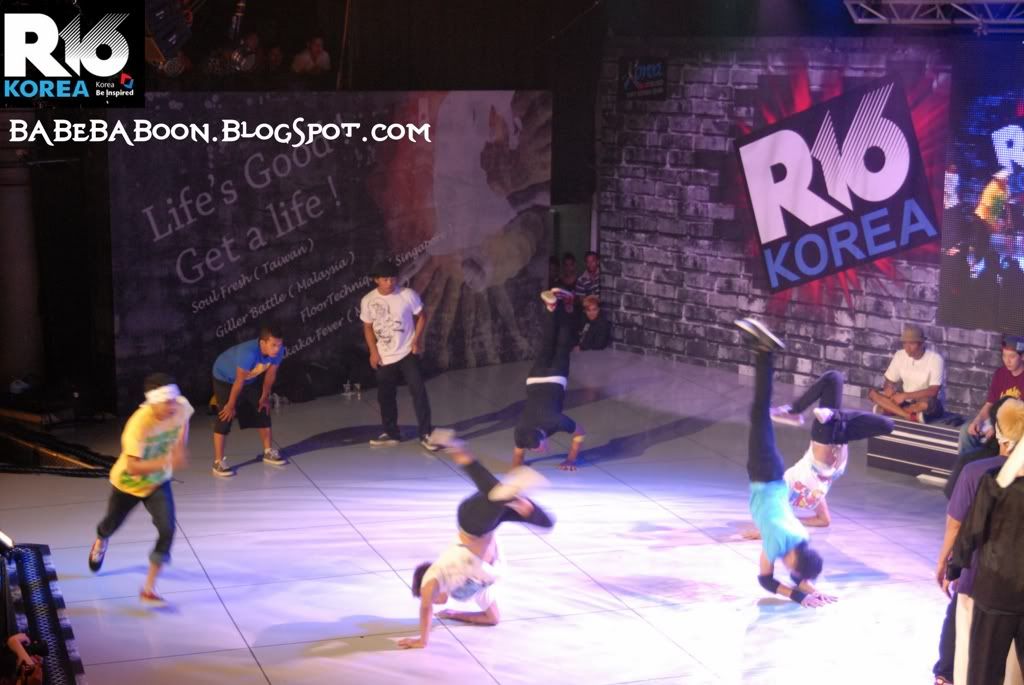 Vietnam did some too,
but the crowd shout extremely loud for WakakaFever (M'sia)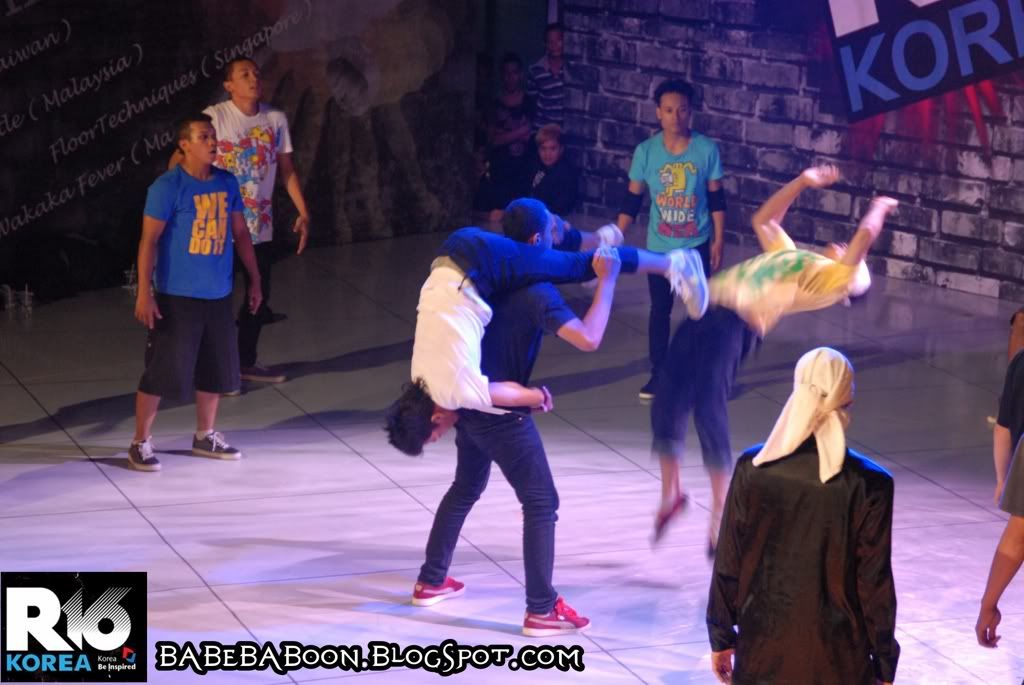 But too bad, we don't have the luck to enter the final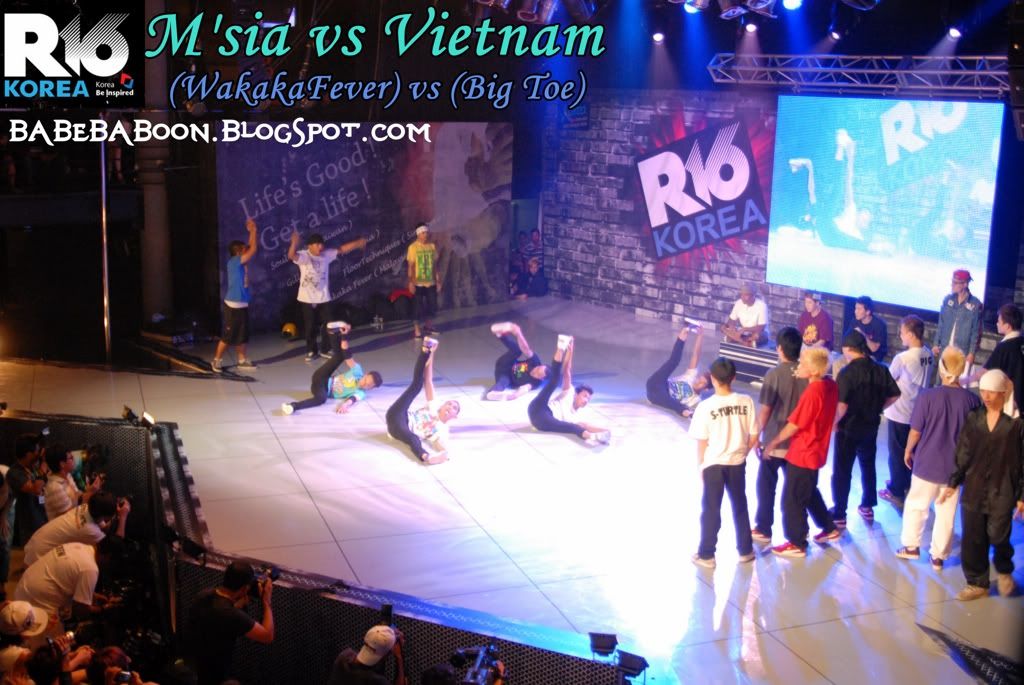 The Quarter Final
2. Thailand(99Flava) vs Taiwan (SoulFresh)
Winner: Taiwan (Soul Fresh)
*Personally I think that 99 Flava should win, their performances are much more better*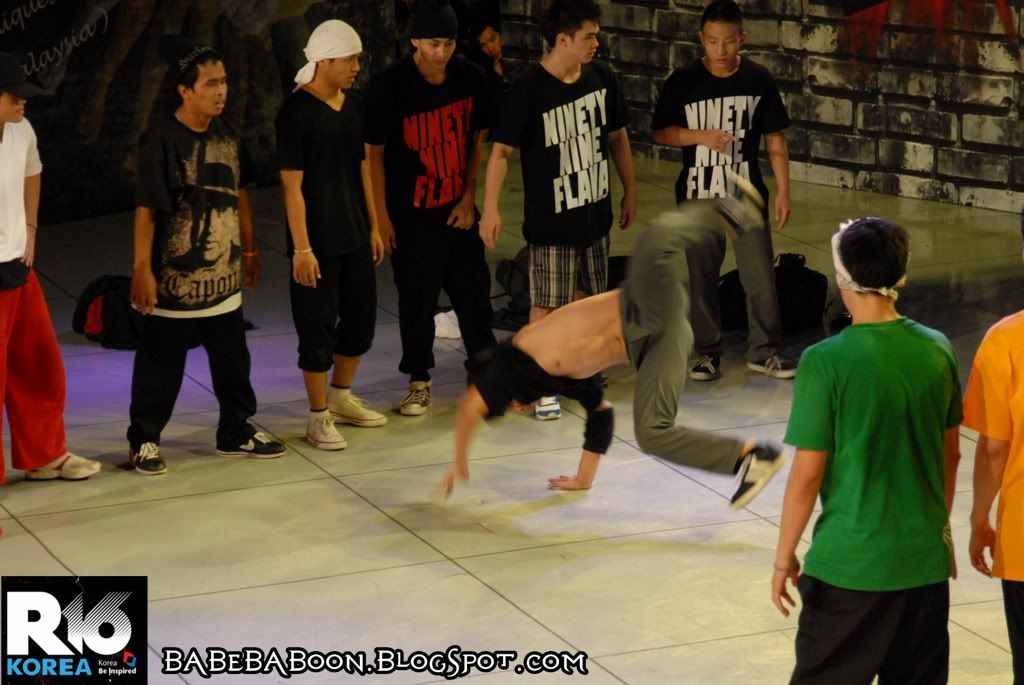 Before we proceed to the Final!
Performances from
Showdown 2010 & Baby Crew+Judges
The Final battle
Vietnam (BigToe) vs Taiwan (SoulFresh)
It wasn't that excited, cause I expected who is the winner.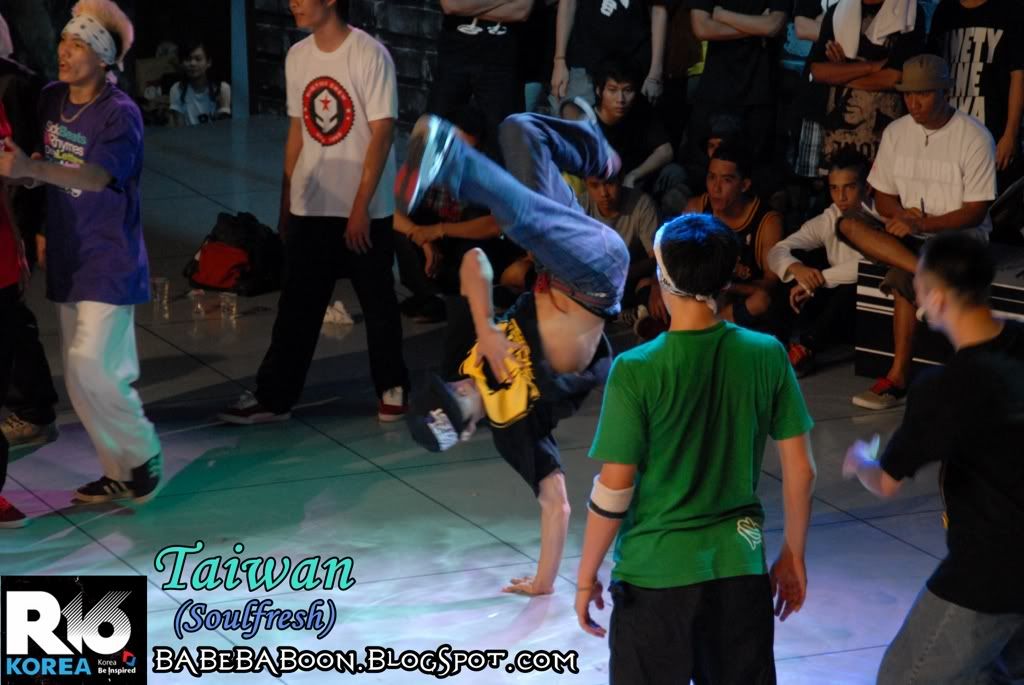 Before the results..
Baby Crew performances
They are better in popping than breakdancing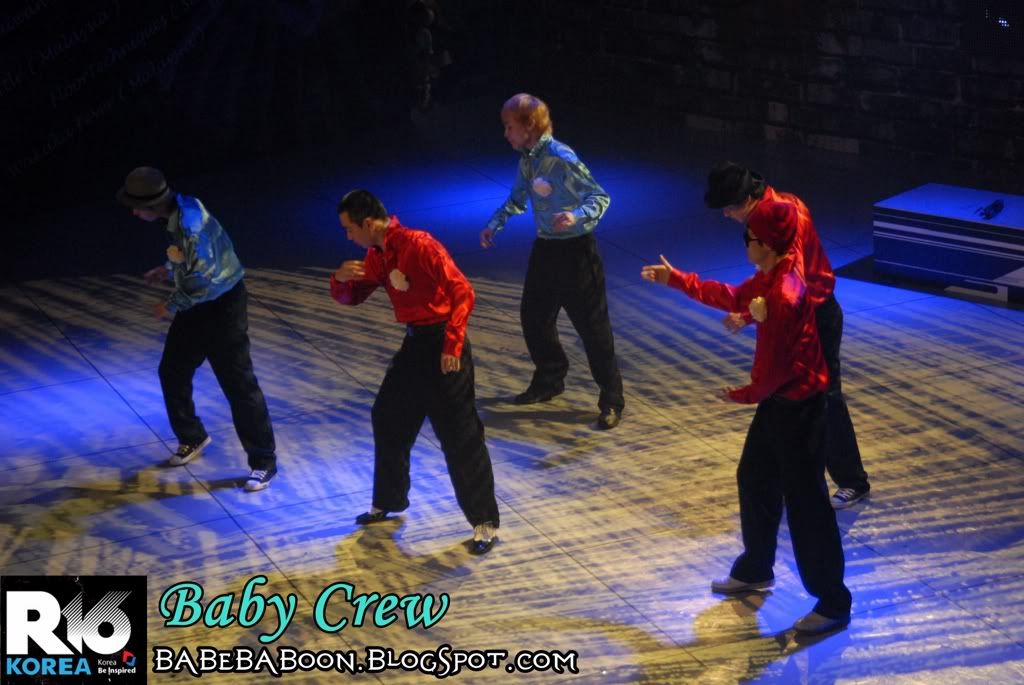 All the guys get
crazy
when these
group of female dancer from Baby crew perform!
even Pei Li says that they are
HOT!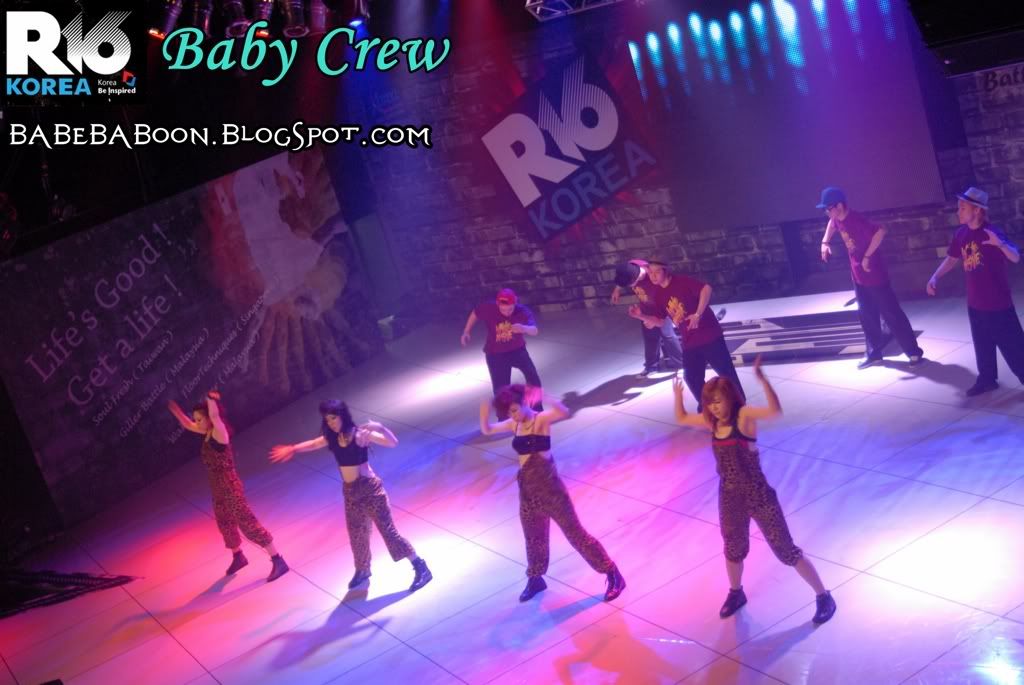 OMG!
*pheweet*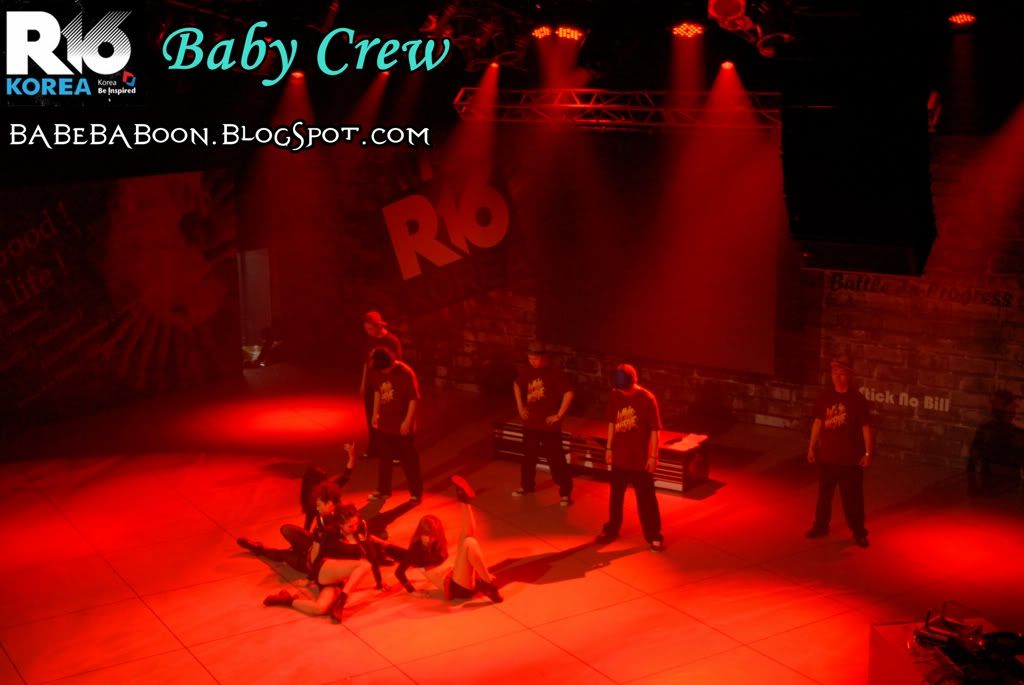 And now the exciting moment! Who do you think will win the R16 SEA Final?
VIETNAM OR TAIWAN?

THE

CHAMPION

of SOUTHEAST ASIA!
VIETNAM -

BIG TOE

crew
they will be representing their country to compete at the World Championship
at Olympic Park, Seoul Korea (3rd and 4th of July 2010)
I grab a
poster
home too!
All of the photos credits to
Henry Lee
unless stated.
For more info about R16 visit
www.r16korea.com
You might be wondering
what is R16?
R16 is a massive month long event where over 200 artists, musicians, grassroots content creators, promoters, producers, urban enthusiasts, hip hop heads, & b-boys from around the world convene to showcase all aspects of
urban youth cultures
and
urban arts
.
The R16 main event is a
huge international b-boy competition
where 16 of world's best crews are invited to participate in a showcase and crew battle to determine who is the best of the best.
R in R16 stands for
the most important B-boy philosophy of
"RESPECT"
THE END!
Support my post by