Date: 24 July 2010
Time: 6pm - 10pm
Venue: Neutral Club, Jln P.Ramlee
It's OFFICIAL!
@Neutral Club, Jln.P Ramlee
I arrived 6pm sharp and meet up with Hooi Nee first, since she need to put her stuff in my car.
I suggested her to wear the
Stitch
.
While waiting for the event to start, I walk around and took pictures with the others.
Let me introduce you,
The Seafood Family
My beloved small sista-
Carmen
, and my big brother
Shii Teck
*too bad my 3rd sista - Caryne is not around,
but don't worry we will have the chance
to take a family portrait*
eating Carmen's cookie monster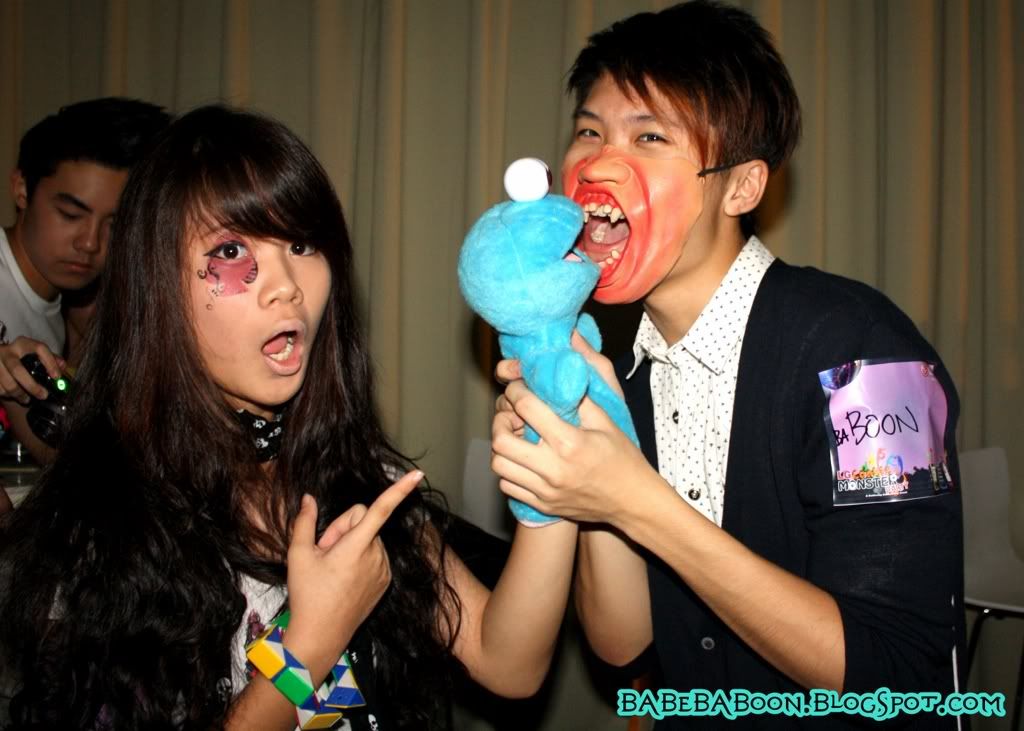 with the

devil queen

- Wendy
with Hooi Nee's friend
with Wendy & Chloe
with Vince, Coco (white monster) & Wilee (red monster)
*OMG! I think 2 days of preparation for this suit*
with Wendy, Vivian, ShiiTeck and Roslyn
with the 2monster
*ahhhhh!*
Finally the event started.
Welcome speech by
Nuffnang Country Manager
Nicholas Chay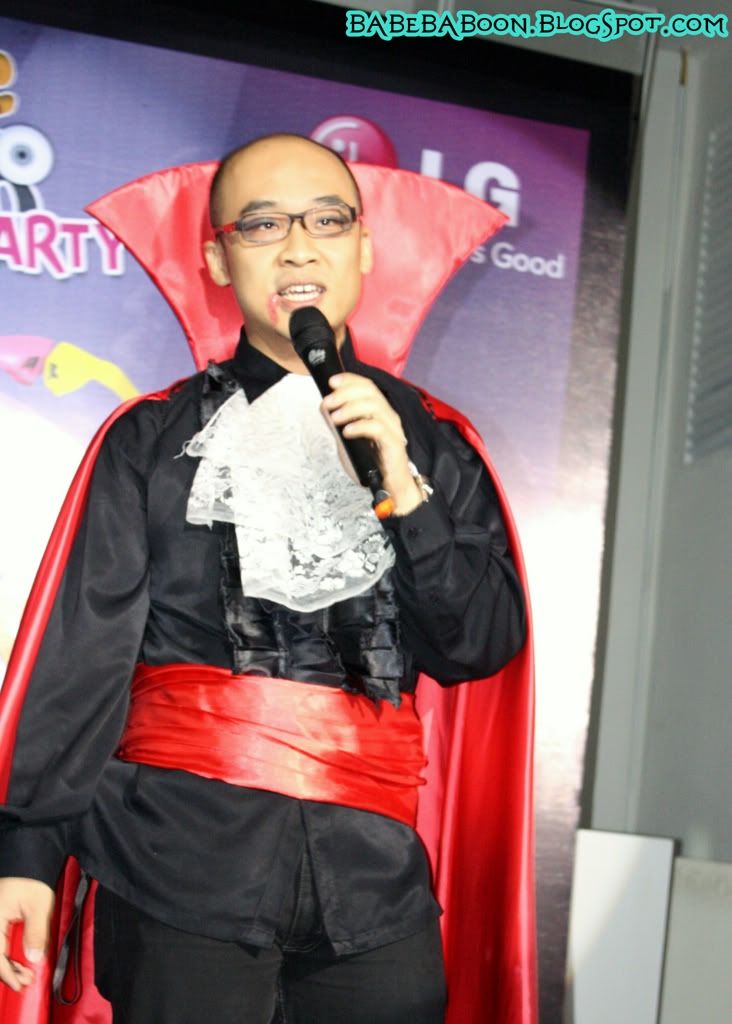 event started with a contest
the Cookie Eating Competition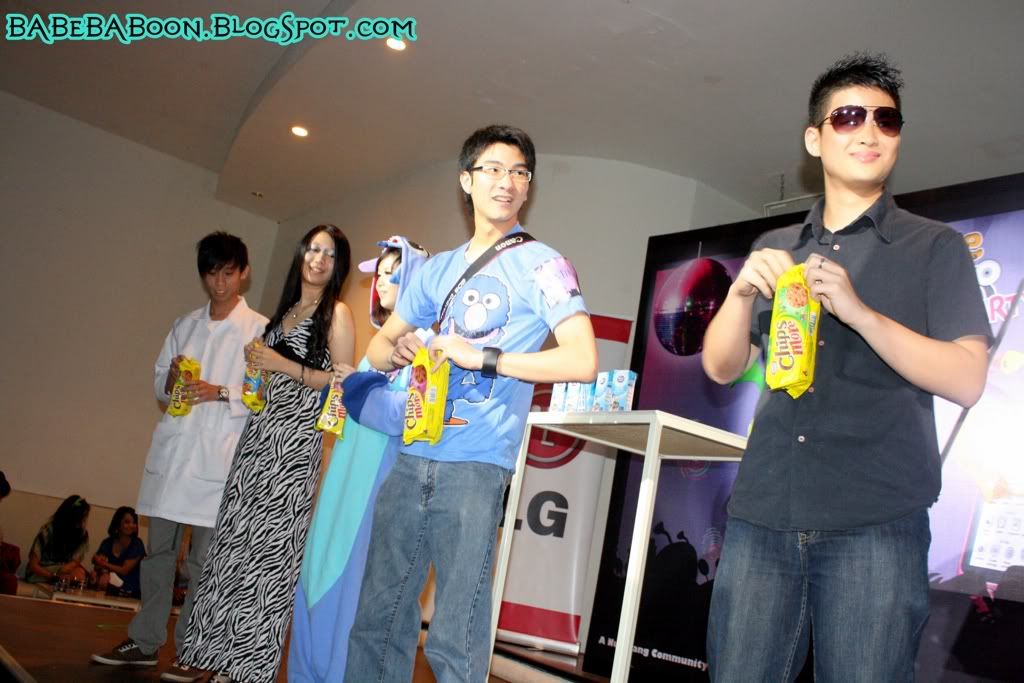 Congrats Justin Lim
for winning the competition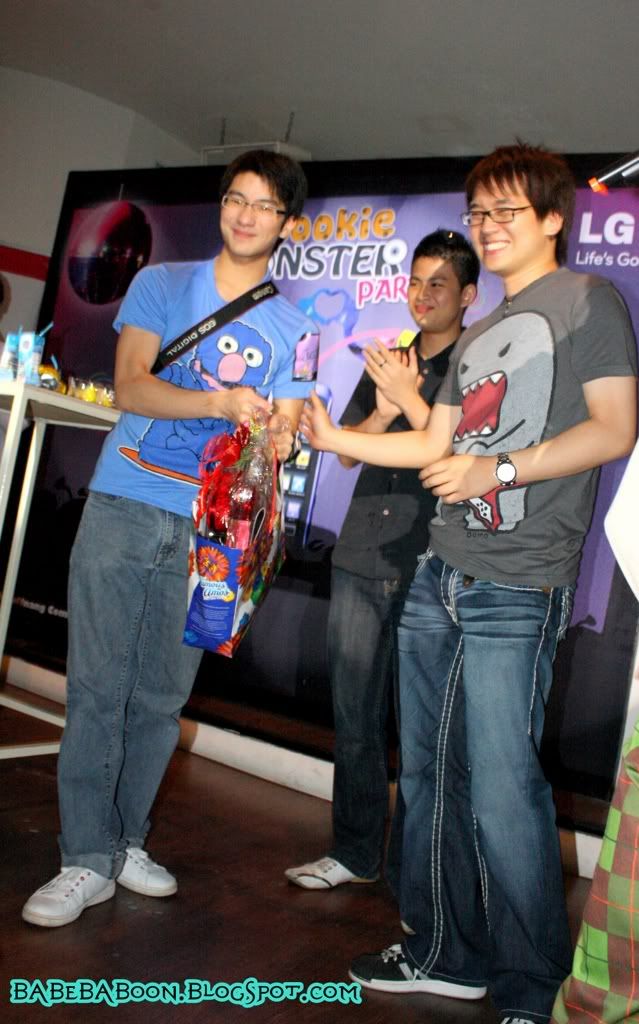 and this is the
Richard and Vince's prize
a GSC ticket voucher and a Rain album
Delicious dinner for the bloggers by

Modestos
while taking my food, bump into Kenny Sia
Food
-pasta, chicken and fish fillet
Pasta with chicken and fish fillet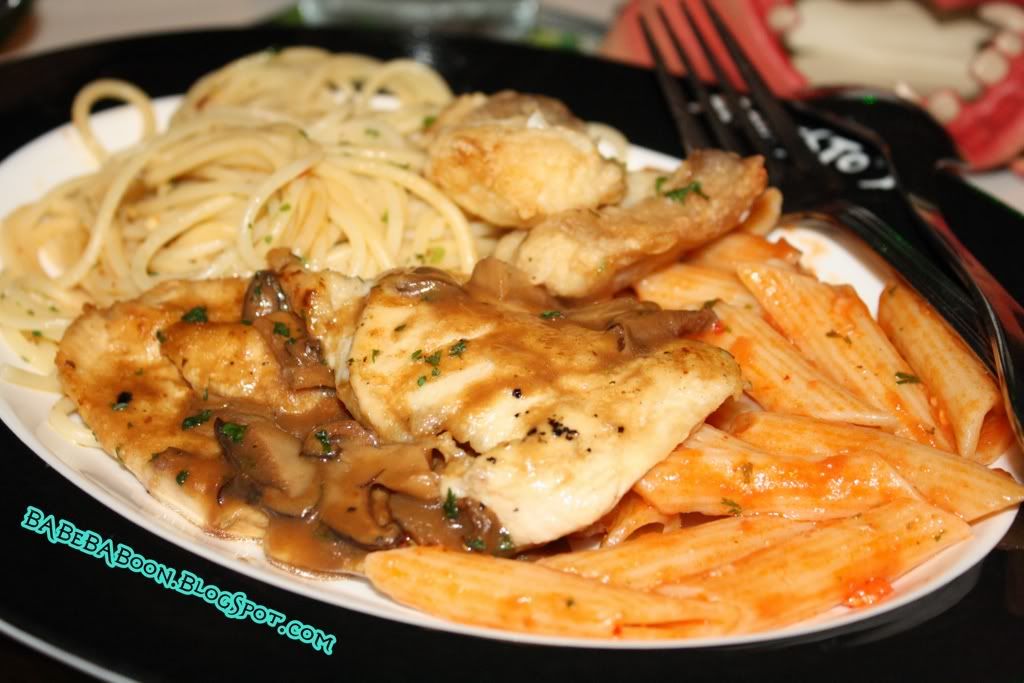 with Fresh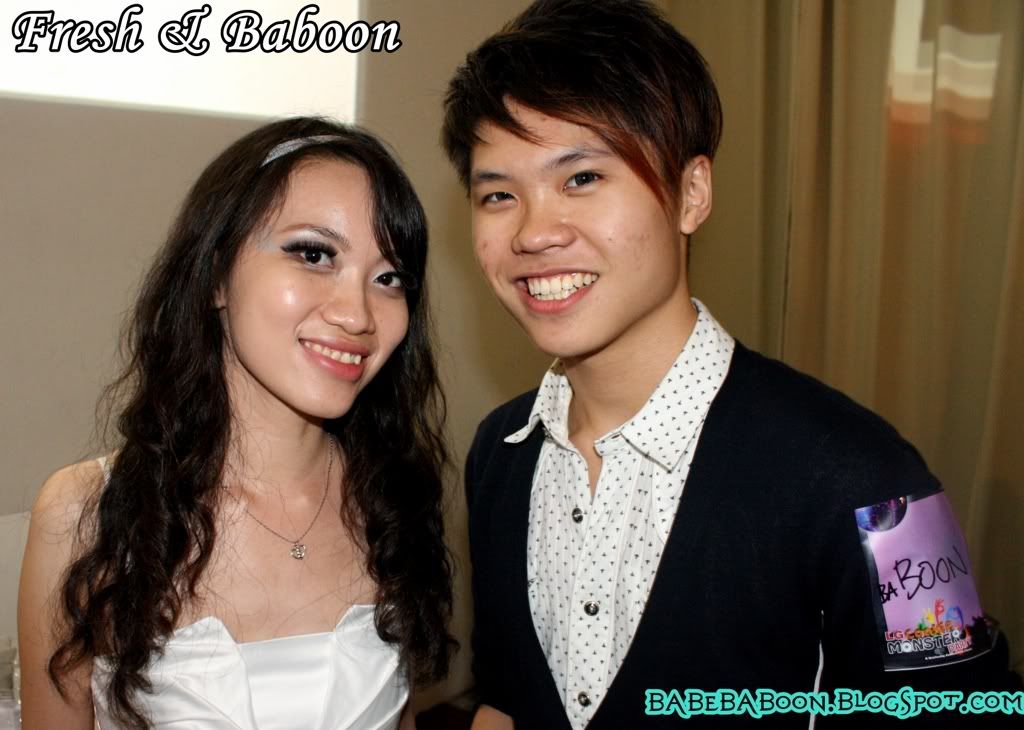 Henry Lee:"eh baboon, I found miss Baboon!"
"Are you freaking serious?" I replied.
Henry:"Jom! come and meet her."
and 1 more monkey join our
MONKEY FAMILY
Baboon
,
Redbuttockz
,
Feeq
,
Clevermunkey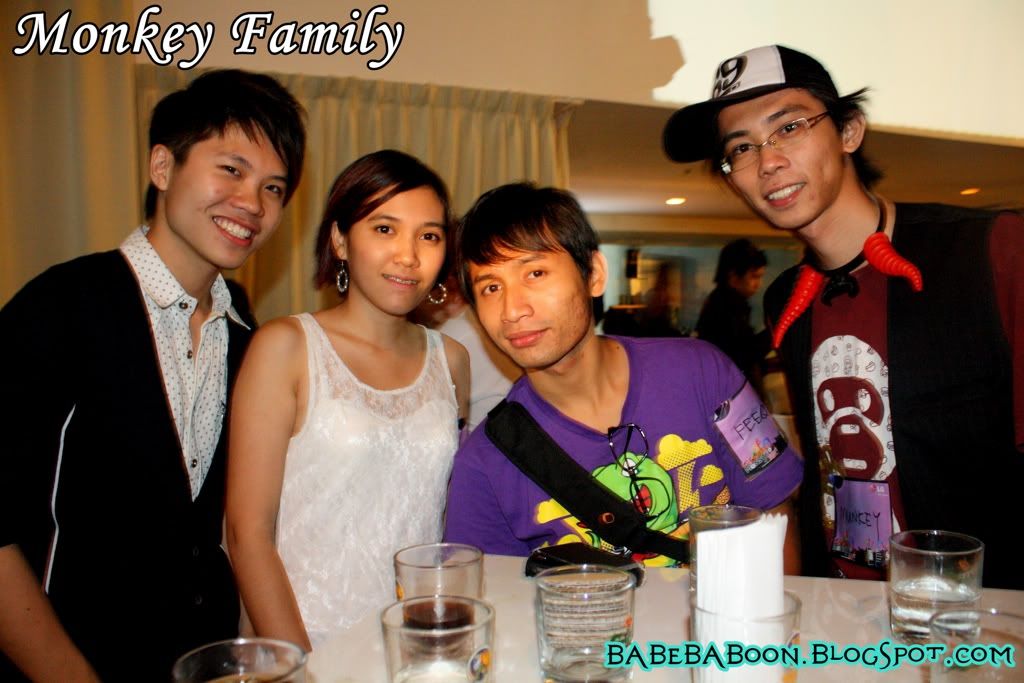 with
Tian Chad
with Vin Ann
Exotic performance
by the Female Nuffies
that let the male crowd goes wild.
I say Nobody Nobody...
BUT YOU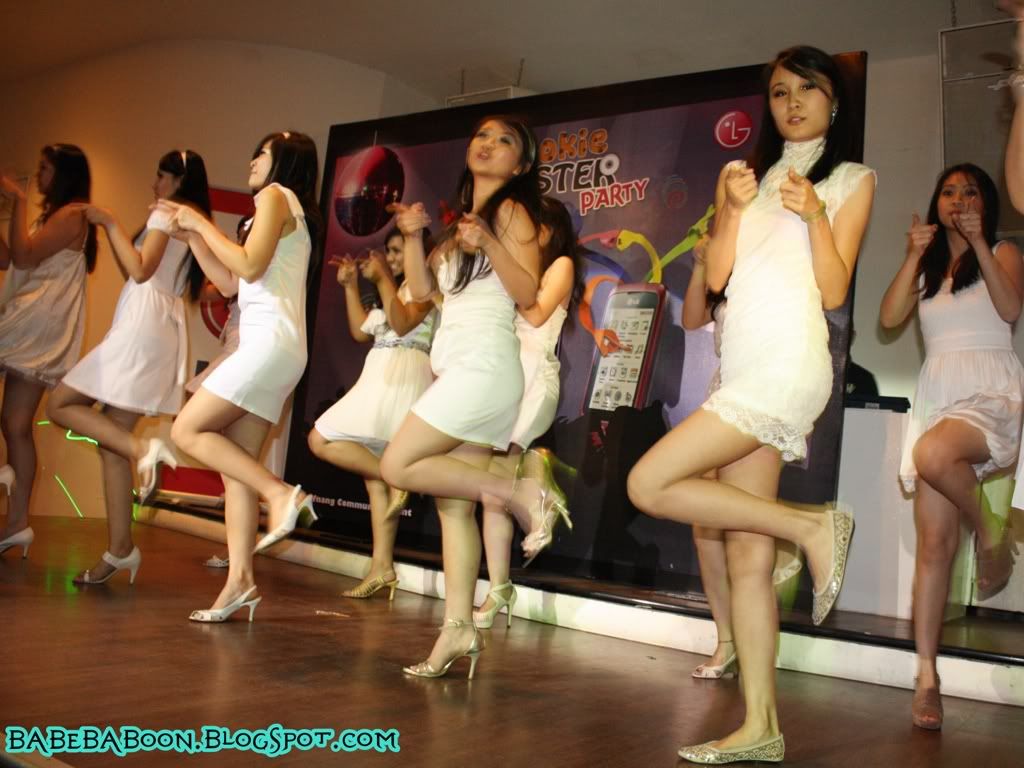 Encore encore encore! here you go 1 more time!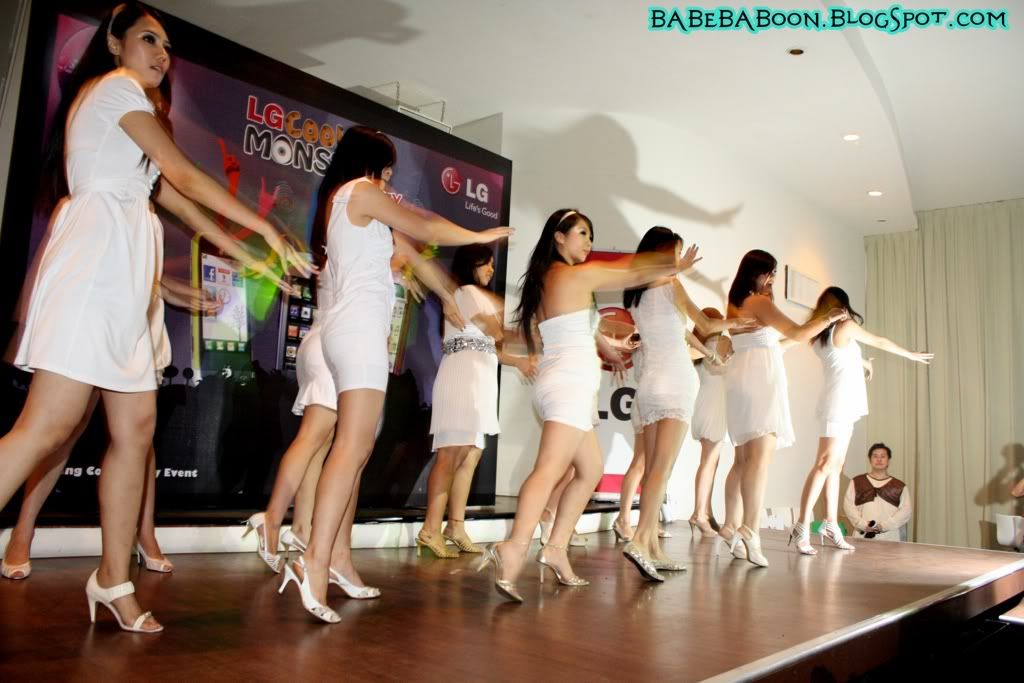 awwww! I think by this time, all the male can't stop blowing their whistle.
Enjoy the video by
Joshua